Should you buy or build a new house in Uganda
Deciding whether to build or buy?
Should you buy or build a new house in Uganda ?  The building versus buying decision is not just about cost. Ultimately, the decision has more to do with the kind of home and home buying experience you're looking for. An established home can have the benefit of being situated closer to transport and amenities. It can have the character and charm that come with a long history. A newly-built home can allow you to suit the layout and design to your own needs and tastes. While the cost of building versus buying is easily quantifiable, the true value of the two choices comes down to you.
Cost is one thing, but there are more issues to consider when deciding between building or buying a home. We've broken them down for you.
Building a home
Benefits. When you build a home you get the ability to customise it according to your preferences, and you can choose materials and fixtures to suit your requirements. Some lenders offer home construction loans which enable you to get funds in stages, as opposed to a lump sum amount. In addition, you do not have to worry about old plumbing, wiring and appliances breaking down for a while.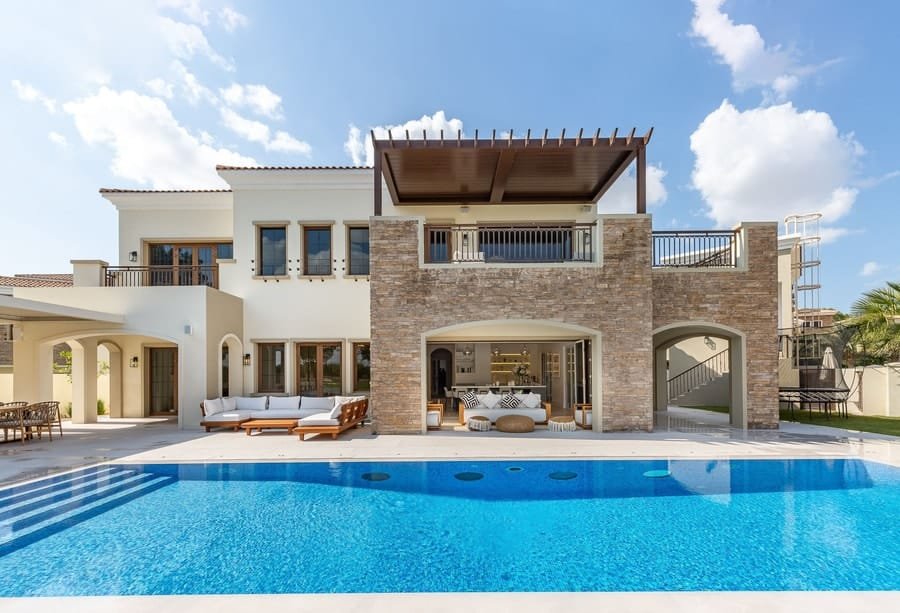 Downsides. Building a home can take considerably longer than moving into an already-constructed home. While a number of builders offer fixed price contracts with build-time guarantees, take into account that certain council approvals can take time depending on what you have in mind. It also pays to factor in unexpected delays thanks to inclement weather. Choosing a good contractor requires you to do some research, because a faulty or incorrectly built section can take more time and money to repair. If you plan to have a garden, it can take years before the trees mature completely.
Buying a home
Benefits. Buying a home is convenient, compared to building. All you need is cash or mortgage  and look for homes that fit your budget. Once you sign on the dotted line, you can start preparing to move. Depending on where you buy, buying a home can often be cheaper than building one. Buying a home can also offer you more options in terms of locations, given that empty lots are not particularly easy to come by in neighbourhoods that have been around for a while. Many homes also come with landscaping.
Downsides. One of the biggest downsides to buying an established home is that you may not be able to renovate or modify it in the way you desire, and it's often not easy to find a home that matches your specifications down to the last detail. Buying a home can also require you to spend money for repairs or to fix it up. You might not account for all these expenses when taking out a home loan, resulting in an added financial burden down the line. Old homes require a thorough inspection of plumbing, wiring and fixtures before you decide to purchase them.
What are the other advantages of buying a home?
If you've decided to buy rather than build, here are some of the advantages you can look forward to enjoying:
1. Better locations in more established suburbs
Everyone knows that the first thing to look at when buying a property is the location. Most of the time, already established homes are located in great areas near to schools, hospitals, and other convenient places. Vacant plots are rare when it comes to proximity to inner-city areas. This means that building a new home might not be as close to schools or hospitals.
2. It may already have luxury add-ons
When buying a home, you might be able to afford a house with some expensive add-ons, such as a pool, lapa, or beautiful landscaping. But, when building from scratch, these features could cost you a lot of money. You might only be able to afford to build a home with the basics and then add on the lapa and other nice-to-have features at a later stage.
3. Buying a home saves time
If you're in a rush, buying an already-built home is faster. This usually takes around three months for the transfer and registration process to go through. On the other hand, building a new home could take well over three months and could even stretch out over years, depending on your contractor and unforeseen costs that could arise.
What are the advantages of building a new house?
Those who are on the fence about building a new home could consider these advantages to help you make up your mind:
1. There's no transfer duties
Since there's no transfer of property from one owner to another, you save on transfer duty and avoid some of the legal processes that home buyers have to go through. This means that you could save some time and money.
2. The potential for greater profits exists
Given that most empty plots are found in developing neighbourhoods, it is possible to see greater house price appreciation as the area grows and increases in demand over time. Once a property has been finished, the value of the real estate is likely to steadily rise into a handsome return on investment at the point of selling or renting the property.
3. You get to design your dream home
You can build a modern home that is more energy-efficient and tech-friendly, choose every aspect of this home, down to the very last detail. Making your home a true reflection of you. Designing and building the home yourself will strengthen your feeling of ownership over it. The stories you'll share with your friends while you're enjoying a cold one around the braai become more real, and you're passionate about them because you were involved in the process. You can contract companies like musbon Real Estate that have a vast experience in this field to the construction for you so you don't get dissapointing results. We have very experienced architects, landscapers and engineers.
What are the disadvantages of building a new home?
While dreaming of your newly built home, designed by you, seems fantastic, there are also a couple of disadvantages to consider:
1. Building from scratch takes time
Construction takes time and there are often delays, which can happen due to a lack of planning, inclement weather, and even bureaucracy. Sometimes, several contractors might be working on one project, and they might not be collaborating smoothly. This could mean that it might be months or even years before you get to move into your new home.
2. You may have to continue renting
Renting a house to live in while your new home is being built could be an extra cost that you did not count on. This could come with its own complications too. You will have to come up with a plan on how long you will need to finance your additional rent expense, what type of rental you will require, and how much you can afford to spend on rent.
3. Building a home can be tricky to fund
Building a home from scratch can often cost a lot more than one might expect. You will need to have a large portion of funds available upfront to make this a plausible option. The plot alone will cost a pretty penny and acquiring finance for the build can be complicated. Owing to the higher risks involved with building a home, the deposit required to finance the build of a home will also usually be higher than the deposit required on purchasing a pre-built home.