How to wisely invest in Real estate- Part 1
How to wisely invest in Real estate- Part 1
1. Choosing Your Market & Timing The Investment Wisely
By Boniface M-  Property Expert
For successful real estate investment, it's more important to know your local market than just what's going on nationwide. Your purchase and its success will be most influenced by the factors at work in your specific real estate market.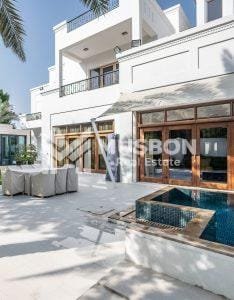 A good rule of thumb to become successful in real estate investing is to avoid very hot markets. Some real estate investors here may brag about the appreciation of their properties or rising rates, but you risk buying at the top of the market and losing your money.
The real estate markets move in cycles due to the desire for economic profits, and every real estate market is at a slightly different phase of its housing cycle. You need to find markets that are in the phase of expansion – where sales and prices are rising, affordability is good, construction is low and capital investment is rising.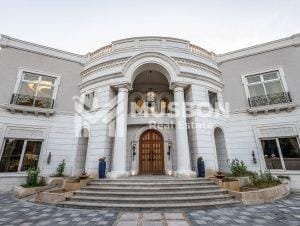 The exact market you're in should inform your approach as you choose investments. Peak new construction tends to occur past peak housing demand, which ultimately leads to temporary oversupply and lower prices. This bust phase usually lasts between 1-3 years before a price floor is found.
To become successful in real estate investment, your focus should also be on the location of the property within the market. You need to invest in those neighborhoods which have high population density, are developing, and have all basic amenities nearby.
All great neighborhoods have this in common:
Low crime rate
Great schools
Access to parks and leisure destinations
Access to medical care
Family-friendly
Access to public transportation
Access to shopping malls and restaurants
Good walkability
All of these translate into high demand for
housing.
2. Buy Low
Real estate investing can be compared to investing in a dividend-paying stock. The return on investment is based on how cheap you bought the commodity. However, you have to look at the return on the investment. A cheap little house in an unsafe neighborhood can be bought for little money, but you won't get much money from it, either.
3. Tap into the Hidden Market
The ideal case is buying property from a distressed seller because you can get it way below the fair market value. Forget foreclosure auctions; this can yield deals, but you'll often find properties in dire need of repair. Instead, look for homes with distressed sellers who haven't put it on the market yet. The couple going through a divorce or family that wants to sell Mom's home after she passed are the ideal sellers; they just want to get the money, and the buyer is probably getting a well-maintained home.
4. Understand Your Costs Up Front
If you're new in the business of real estate investment, it is crucial to understand your costs upfront. It isn't just the cost of the property and realtor commissions. You'll need to pay for repairs, and too many newcomers to real estate investing don't know how to accurately estimate costs to repair that cracked foundation, fix electrical problems, and address pest infestations. You may need to consult experts like Musbon real estate at a fee but it will be worth it
Don't think you can solve the problem by working on weekends to add a little paint. Most DIY work detracts from the value of the home, and trying to fix someone's electrical and plumbing issues yourself may make it unsellable unless you're already capable of doing work like this to code. Others fail to budget for closing costs, insurance, or utility costs and end up losing money on a deal.
5. Understand The Market
One of the best ways to avoid problems when investing in real estate is to understand the market. Understanding your real estate market will help you to evaluate the price of an investment property. Know how much the typical house in a community is worth per square foot and the
rent you could charge for a given investment property. Renovate properties in ways that make it more appealing to the expected buyer.
For example, never reduce the bedroom count in a family-friendly community. Nor should you reduce the size of the closet or shrink the master bath to put in a hot tub few in the area would appreciate. Don't rip out a good yard to put in a pool if there is little demand for it.  Choose the best real estate markets which have seen stellar growth in real estate.
Musbon Real Estate was founded with the aim of reducing the hassle of finding and buying homes. Musbon Real Estate has been successful in developing a brand whose main aim is to change the market by understanding and satisfying the needs of potential and future homeowners.
Homes for sale in Kampala and wakiso
By Boniface M- Property Experty